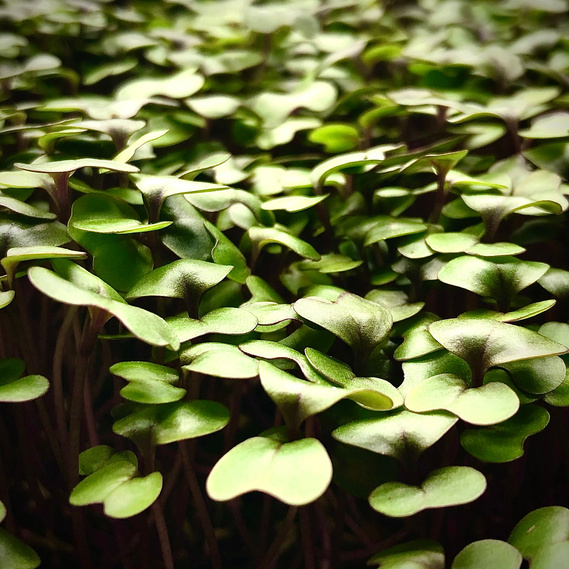 REVOLUTION Microgreens
Based in Baltimore, Revolution Microgreens is on a mission to provide a healthy alternative to your everyday vegetable needs. Our indoor vertical farm utilizes a compact growing environment to reduce our overall footprint. Our organic practice consists of organic soils, seeds and filtered water. No pesticides or fertilizers are used and everything is non-GMO.

This sustainable method allows us to provide to you a community based producer of high quality and highly nutritious microgreens, delivered weekly.
It is our desire to make you healthy and happy...!
So, Eat Some Greens...!